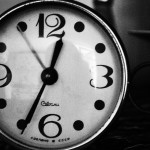 Issue 2 – FDIS is released
ISO 9001:2015… FDIS is out!

What's new in ISO/FDIS 9001:2015?… Well as of July 9th the FDIS (Final Draft International Standard) became available.  Simply Google it and you should be able to find where to source/download this document.  I don't agree that you should have to purchase a "draft" of this document, but that's how they operate.  I have invested some time in reviewing and absorbing both the DIS (Draft International Standard; released in 2014) and the FDIS version, and I can tell you that the FDIS kept most of what the DIS had, and then some.  What I mean by that is while reading through the FDIS I had the distinct feeling that there were more requirements then what I saw in the DIS version, and definitely more than what is contained in the ISO 9001:2008 document.
To add a little more "quality" to that last statement, and in keeping with my belief that "what gets measured gets managed", I decided to do some comparisons with the 2008 version of ISO 9001.  Here's what I've found so far: a) the FDIS document has 19 pages containing "shall" requirements vs 2008 having only 13 pages; b) there are 65 numbered sections containing "shall" requirements in the FDIS vs the 2008 version having only 51 of these; and c) there are well over 400 "shall" requirements in the FDIS whereas in the 2008 version there are approximately 300.  By the way, if you performed a count of the word "shall" in either of these documents you would find my numbers much higher… why is that?… keep in mind that one "shall" can represent many requirements due to the word "and", as well as having multiple parts [for example: Section 4.4.1 a) through h)].
In the past, the official published version of ISO 9001 contained very few changes from the FDIS document, and I expect the same come September when ISO 9001:2015 is planned to be released.  With that in mind, it is safe to use the FDIS to begin understanding the scope of this "major" revision to ISO 9001.  As I have done in the past, I will begin to provide you with my thoughts on each of the Clauses, through future R&R Newsletters (Reducing Risk & Removing Waste).
So until the official published version gets released (September/2015), I thought I would re-confirm the direction of this latest FDIS revision…
Here are some of the highlights of the FDIS version of ISO 9001:2015…
a) A new Clause numbering will be introduced which will be the same across all ISO Management System Standards; b) Change of emphasis on "documentation"; and c) Increased emphasis on "risk and opportunities" management.

The new Clause numbering…
The FDIS document of the new ISO 9001:2015 will have 10 Sections.  Sections 0, 1, 2, 3 remain the same however starting in Section 4 (where the "shall" requirements begin) the titles have all been changed as follows (…virtually unchanged from the DIS, at least at this high level):
Section 4 – Context of the organization
Section 5 – Leadership
Section 6 – Planning
Section 7 – Support
Section 8 – Operation
Section 9 – Performance evaluation
Section 10 – Improvement
As I mentioned in my last Newsletter (ISO 9001:2015 Newsletter Issue 1) there has never been a requirement to match the numbering of your quality management system (QMS) with the ISO 9001 Standard, and neither will there be this time.  For those companies that have their own unique numbering, they typically build a cross-reference table to help navigate between ISO 9001 and their quality management system.
This new revision presents an opportunity to re-assess your current QMS (and supporting documentation) with the view of finally making it better for the readers/users (i.e. the employees of the organization).  It's been 15 years since the numbering has changed so I always look at these "revision events" as a chance to breathe some life back into a QMS.  Over those 15 years there has likely been a lot of renovations done to your QMS and it may have become cluttered and outdated.  This situation doesn't make your QMS a value-added tool when fighting for sales with your competition.  This major revision is giving you a good reason to re-look at your whole QMS, from top to bottom… so take advantage of it.

Change of emphasis on "documentation"…
In the last Newsletter I implied a reduction in documentation requirements.  After going through the FDIS I've counted 34 times the use of the words "documented information", which is referring to both instructional QMS documents, as well as QMS records.  These areas were kept separate in the 2008 version, with each having their own Clauses detailing how to control them (Quality Manual, 6 areas requiring a Procedure, and 19 Records).  The words "Quality Manual", "Procedure" and "Record" do not show up at all as requirements in the FDIS, however this doesn't mean that they are asking for less documentation.  Instead they have included this wording: "4.4.2 To the extent necessary, the organization shall: a) maintain documented information to support the operation of its processes; b) retain documented information to have confidence that the processes are being carried out as planned."   Which really means they want us to decide what, and how much, we "document" within our QMS.

Increased emphasis on "risk and opportunities" management…
When I first started to publish this Newsletter back in 1999 I called it the "R&R Newsletter" (Reducing Risk / Removing Waste) because I always felt that ISO 9001 was simply a good way for companies to minimize their risk of losing Customers (that's why I also call it a "Customer Satisfaction Standard").  Managing risk has always been implied way back in 1987 when this Standard was first published, however in this latest FDIS version they are making requirements for "risk" explicit, and they've also introduced the word "opportunity" at the same time.  There are 7 locations in the FDIS document that require your organization to address "risk and opportunities", and you will have to review each one to determine how best to comply.  One way for handling "risk and opportunities" is to do Strategic Planning, which usually begins with a SWOT analysis (Strengths and Weaknesses inside the organization, Opportunities and Threats from the outside).
There are numerous other "new" items that this FDIS version includes, most of which will make it into the official published version, so make sure to watch for our next issue…
PS: Don't forget to look at the Q&A section below for some final thoughts…
To sign up for our Newsletters… click here
Q: Can I start now addressing this new revision of ISO 9001? 
A: In my last Newsletter (ISO 9001:2015 Newsletter Issue 1) I recommended doing a formal gap audit once the final version of ISO 9001:2015 is published, however if you want to get started in a more informal way, obtain a copy of the recently published FDIS.  For each of the numbered Sections, write notes below each one (or beside it) on what evidence you would be able to show an auditor to satisfy what that Section is asking for.  Once you've completed this exercise you'll have a general idea of the workload ahead of you based on the number of blanks and question marks you see.  Consider starting with one major Section (4, 5, 6, 7, 8, 9, 10) that had the least blank areas, and then work on a plan to close those gaps.  Developing a plan to address one major Section at a time will give you the confidence to then choose the next Section, and so on…
(Make sure to obtain examples for each item listed above… this can be used as training material for your internal auditors)
Until next time…
Tim Renaud
Helping Business Professionals Reduce Risk and Remove Waste!