Our Process Improvement consulting services help organizations tackle the constant demand to continually improve their business processes.
The objective here is to implement a robust process that will help you to identify and then remove waste (costs) from your operations. Through the use of proven Lean principles we demonstrate how they can be implemented both in your main operations as well as in the supporting service processes. No matter what type of business you have, it's simply about identifying waste and then removing it, over and over again.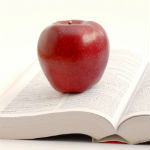 Management Systems

Our Management System consulting services help organizations turn their management systems into a value-added tool.
Here we focus on either building ISO Management Systems from scratch, or else aim at streamlining existing ones. Either way we make sure it fits your business and that employees can actually use. Our Management Systems can be used to execute on your strategies & minimize your business risk, and we provide you with practical approaches to roadmap your business direction (strategic planning).
Tactical Initiatives

Our Tactical Initiatives consulting services help organizations attack specific business processes and identify tools that can improve on them.
Using Rapid Process Improvements (Kaizen Events) is the method of choice for implementing targetted process improvement/ lean tools and concepts. Kaizen events are well-defined, focused improvement efforts that utilize a team-based approach to eliminate wastes. We work directly with your team to implement process improvement/lean tools, such as value-stream mapping, 5-S and more.