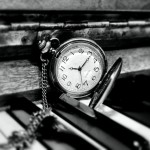 Issue 1 – Revision Overview
ISO 9001:2015… Are you ready?
What's new in ISO 9001:2015?… Well actually no one really knows, at least not for sure yet. The reason being is that we only have a Draft version to work with, officially referred to as a DIS (Draft International Standard). The problem with a DRAFT is that you can never be sure what the final version will look like.
Be that as it may, many people are bracing themselves for what should be a "major" revision if history repeats itself. You see, the pattern for changes to this document has been major (1987 initial publication), then minor (1994 revision), the major (2000 revision), then really minor (2008 revision).
The FDIS (Final Draft International Standard) should be available in the July timeframe and my intention is to then review each Clause, since only small changes will happen afterwards. I have published these R&R Newsletters (since 1999) for the previous versions of ISO 9001, and many of my readers told me they appreciated the insight I provided in helping them interpret the "legalese" that creeps into this document.
So until the FDIS gets published (July), I thought I would give you an overview of what appears to be the direction of this latest revision…
Here are some of the highlights of the DIS version of ISO 9001:2015…
a) A new Clause numbering will be introduced which will be the same across all ISO Management System Standards; b) Approximately 30% of the "shall" requirements will be common across all ISO Standards; c) Decreased emphasis on "documentation"; and d) Increased emphasis on "risk" management.

The new Clause numbering…
The 2008 version has 8 sections to the document whereas the new 2015 will have 10 sections. Sections 0, 1, 2, 3 remain the same however starting in Section 4 (where the "shall" requirements begin) the titles have all been changed as follows:
Section 4 – Context of the organization
Section 5 – Leadership
Section 6 – Planning for the quality management system
Section 7 – Support
Section 8 – Operation
Section 9 – Performance evaluation
Section 10 – Improvement
This will be the same numbering format used in all ISO Management System Standards in the future, which should greatly assist those companies with integrated systems. There has never been a requirement to match the numbering of your quality management system (QMS) with the ISO 9001 Standard, and neither will there be this time. For those companies that have their own unique numbering, they typically build a cross-reference table to help navigate between ISO 9001 and their system, however I'm going to guess that many organizations do in fact use the ISO 9001 structure for their numbering format. However, having said that, this new revision presents an opportunity to re-assess their current QMS documentation with the view of finally making it better for their readers (i.e. the employees of the organization). It's been 15 years since the numbering has changed so I always look at these events as a chance to breathe some life back into a QMS. Over those 15 years there has likely been a lot of renovations done to your QMS and it may have become cluttered and bulky. This situation doesn't make your QMS a value-added tool when fighting for sales with your competition. It's not very often you are handed a good reason to re-look at your whole QMS from top to bottom, so don't waste it!

Common (or core) ISO "shall" requirements…
This goes hand in hand with keeping the numbering structure the same across all ISO Management System Standards. Some of the common "shall" requirements will be in the areas of document/record control, internal audits, corrective/preventive actions, to name just a few. This will be a big plus for those organizations with integrated systems (ISO 9001; ISO 14011; OHSAS 18001; etc), and especially for the internal auditors. This should also make external audits much more efficient when assessing multiple ISO Standards.

Decreased emphasis on "documentation"…
One thing new here is that they are using "documents or documentation" to refer to both instructional QMS documents, and as well for QMS records. These areas have been kept separate in the past, with each having their own Clauses detailing how to control them. The other change is that they are apparently removing requirements to have any Quality System Procedures (QSP's), nor a Quality Manual. As I said above this is only a Draft version so this is still subject to change. In any event, they have included similar wording as is found in the current version under Clause 4.2.1d (…The quality management system documentation shall include documents, including records, determined by the organization to be necessary to ensure the effective planning, operation and control of its processes…). Which really means they want us to decide what, and how much, we "document" within our QMS.

Increased emphasis on "risk" management…
When I first started to publish this Newsletter back in 1999 I called it the "R&R Newsletter" (Reducing Risk / Removing Waste) because I always felt that ISO 9001 was simply a good way for companies to minimize their risk of losing Customers (that's why I also call it a "Customer Satisfaction Standard"). Managing risk has always been implied way back in 1987 when this Standard was first published, however in this latest draft version they are making requirements for risk management explicit. One way for handling risk in a business is to do Strategic Planning, which usually begins with a SWOT analysis (Strengths and Weaknesses inside the organization, Opportunities and Threats from the outside).
There are numerous other "new" items that this Draft version includes, some of which will make it into the Final version, so make sure to watch for our next issue…
PS: Don't forget to look at the Q&A section below for some final thoughts…
To sign up for our Newsletters… click here
Q: How will you perform audits to the new ISO 9001:2015? 
A: Once the final version of ISO 9001:2015 is published, I'd recommend performing a gap audit, and answer the following questions:
– To begin with, have you identified each new "shall" requirement in the 2015 version of ISO 9001?
– Do you know what evidence will be needed to address each of these new "shall" requirements?
– Have you investigated, and do you understand how your organization currently handles each of these new "shall" requirements?
– Is there a gap? Is it only a documentation gap?…(where simply documenting your current practices will close this gap)… Is it an implementation gap?… (where you will need to implement a new process/activity)… Is it both?
– Once all the gaps are identified, have you created an action plan to close these gaps?
– Have you included other "to do's" in your action plan?… (such as fixing some QMS issues that have been hanging around for many years)
– Once the action plan is complete, have you performed a follow-up audit to verify that your "gap closing" action plan was successful?
(Make sure to obtain examples for each item listed above… this can be used as training material for your internal auditors)
Until next time…
Tim Renaud
Helping Business Professionals Reduce Risk and Remove Waste!