Our training programs are in-depth learning experiences on specific business and ISO systems topics.
Training is conducted at your site with a select group of your personnel who will apply what they learn in a real-time setting using actual information from your organization. Our approach has always been more hands-on and less slide-show… the only way to really learn. These training sessions coach you step-by-step in implementing business performance improvement strategies.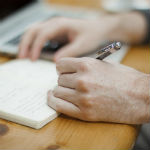 Our audit services are designed to "add value" to your organization by tailoring it to your business needs.
Examples are: Documentation audits where your management system is reviewed against the prescribed requirements to ensure they are compliant; Internal audits where we can work with your Team of internal auditors as a combination "training event"; Discovery audits used to identify ways to streamline your existing ISO Management System and then improve how it works for your business.
We help you to remove waste (costs) from your operations and reduce your business risk.
We facilitate many different kinds of sessions and workshops depending on your what your needs are… We focus on helping your teams carry out process or continual improvement initiatives, using proven tools and techniques that are applied real-time, inside the company. We also assist companies in developing & renovating their ISO Management Systems.