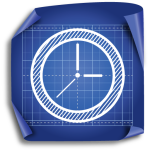 Issue 22 – Clause 7.2:  Competence

ISO 9001:2015…
Clause 7.2: Competence

What's new in Clause 7.2?… In our last Newsletter (ISO 9001:2015 Newsletter Issue 21) we discussed the topic of "resources", and now here in Clause 7.2 we address the area of "competence".
Note A: This Clause does include a requirement for "documented information".
Note B: We have experienced a recent surge in emails from our Newsletter readers asking great questions about this new ISO Standard, however I have been unable to provide timely responses since I've been traveling extensively throughout the US and Canada over the past 6 weeks delivering ISO 9001:2015 training seminars, etc.  I intend to respond to each and every one of your emails no later then by the end of next week (…my apologies for the delay and thank you for your patience).  As some of you already know, the content for these Newsletters comes from working in the field with my Clients, and with their ISO Certification Bodies.  I gain a lot of hands-on experience from conducting training seminars and gap audits, where the requirements of the Standard have to be interpreted and applied to each unique situation.  Combining an on-site Gap Audit with ISO 9001 Essentials Training, has become our most popular request for proposal from our Newsletter readers (…more details on this, as well as other training that we offer, can be found below).
The new numbering format… 
Element 4 – Context of the organization
Element 5 – Leadership
Element 6 – Planning
Element 7 – Support
Element 8 – Operation
Element 9 – Performance evaluation
Element 10 – Improvement
Clause 7.2  Competence consists of zero (0) Sub-Clauses.
The requirements within this sub-clause are very similar to the requirements in the old 2008 version, essentially asking the organization to ensure they assign "competent" people to the tasks they are asked to perform, and then make sure they stay "competent".  They've introduced the word "performance" into this sub-clause, asking organizations to maintain the performance of the QMS through the assignment of roles to "competent" personnel.  Part [d] of this sub-clause asks you to maintain documented information as evidence of competency which essentially is what was being asked for in the old version which required records of education, training, skills and experience.
I suspect organizations will continue to use their existing performance review processes to address all of the requirements within this sub-clause.
Be sure to watch for our next Newsletter issue where we will cover another section of ISO 9001:2015…
PS: Don't forget to look at the Q&A section below for some final thoughts…
To view all of our past Newsletters or to sign up to receive them… click here
~~~~~~~~~~~~~~~~~~~~~~~~~~~~~~~~~~~~~~~~~~~~~~~~~~~~~
The two (2) day Internal Process Auditing for ISO 9001:2015 Session (also covers requirements in ISO 19011) is focused on a process approach to auditing with the objective being not only to assess conformance of the quality management system, but also to uncover process improvements during an audit. This goes hand in hand with the process auditing requirements found within ISO 19011 and the process approach covered in ISO 9001:2015, which promotes continual process improvement throughout this Standard. An enhanced checklist is developed, and there will be workshops throughout, to reinforce learning, as well as a live, practice audit. If you are looking to meet the ISO 9001:2015 internal audit requirements and to "raise the bar" for your internal audit program then this is the course you should consider.
~~~~~~~~~~~~~~~~~~~~~~~~~~~~~~~~~~~~~~~~~~~~~~~~~~~~~
This combines the ISO 9001:2015 Essentials Session with a Gap Audit – This approach is used to assist organizations in launching their transition efforts for this new ISO Standard. This event accomplishes two things: a) it provides education on the new ISO 9001:2015 Standard for your key personnel (i.e. internal auditors; etc.), by highlighting the differences from the 2008 version; and b) assesses the gap from where you are today to where you need to be to achieve compliance to this new ISO Standard. Training certificates covering education on the new ISO 9001:2015 Standard, as well as issuing of a Gap Audit Report for distribution to your Top Management, are the two deliverables from this event. On a final note, a closing meeting can be arranged with key individuals so they can hear first hand the results of the Gap Audit that was performed.  PS: We've also done this session with just the QMS Management Rep attending, which allowed them to quickly get up to speed on this new Standard, as well as to see how much of an effort the transition will be… and of course they receive their own Training Certificate as part of this event.  This also allowed them to avoid traveling offsite to get the training they needed anyways, as evidence for their Certification Bodies.
~~~~~~~~~~~~~~~~~~~~~~~~~~~~~~~~~~~~~~~~~~~~~~~~~~~~~
Q:  How do you perform a gap audit for Clause 7.2 of ISO 9001:2015?

A:  For Clause 7.2, a Gap Audit checklist should cover these areas:
–  How does the organization determine the level of competency necessary for its personnel so as not to adversely affect the performance of the QMS?
–  Has the organization retained documented information as evidence of competency?
(Make sure to interview more than one person and obtain examples for the items listed above)
Until next time…
Tim Renaud
Helping Business Professionals Reduce Risk and Remove Waste!